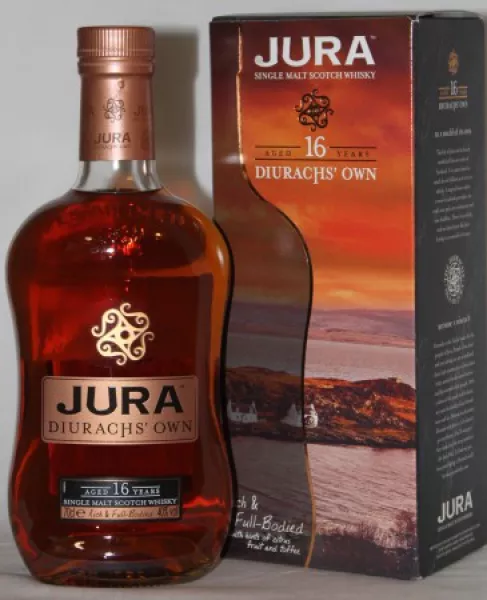 Isle of Jura 16 Jahre 0,7 Liter ... 1x 0,7 Ltr.
Der Isle of Jura 16 Jahre Single Malt Whisky schafft es auf einzigartige Weise den Geist der Insel Jura einzufangen. Die leicht pikante Süße und die Seebrise sind Kennzeichen dieses Whiskies. Er reifte 14 Jahre in amerikanische Weißeiche, bevor er abschließend für zwei Jahre in Amoroso-Oloroso-Sherry- Fässer umgefüllt wurde.
Geschmack
Nase:
Honig, Ingwernoten und ein sahniges, blumiges Bouquet.
Gaumen:
Pfirsich und Honig, ein Hauch von Zitrone und Marzipan, verbunden mit Toffee und einer Oloroso Sherry Note.
Nachklang:
Angenehm harmonisch und lang.
Leider sind noch keine Bewertungen vorhanden. Seien Sie der Erste, der das Produkt bewertet.